°eCubed Shelving Ladder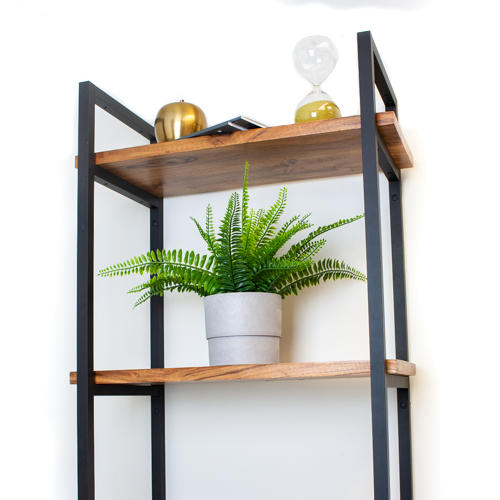 Profile Finish

Unique design allows shelves to sit across depth of ladder units
Multiple anodized and specialty coated finishes available
Use any shelf material (not supplied by Element Designs)
Available with or without wood shelf mounting holes.
°eCubed Shelving Ladder components are available in custom sizes to meet your specific design needs. The standard distance between top of unit and first shelf support is 6" to create a balanced design but can be spaced to your specifications. Ladders can be produced to hold 2 - 8 shelves. Contact Element Designs for additional options.