AF013
Aluminum Frame Cabinet Doors
Profile Finish

AF013 doors in an Oil Rubbed Bronze Finish with Low Iron Clear Glass Inserts. Image courtesy of Signature Custom Cabinetry
AF013 doors in an Oil Rubbed Bronze Finish with Low Iron Clear Glass Inserts. Image courtesy of Signature Custom Cabinetry
AF012 doors in an Oil Rubbed Bronze Finish. Image courtesy of Top Notch Cabinets.
Previous
Next
Inserts
Hardware Options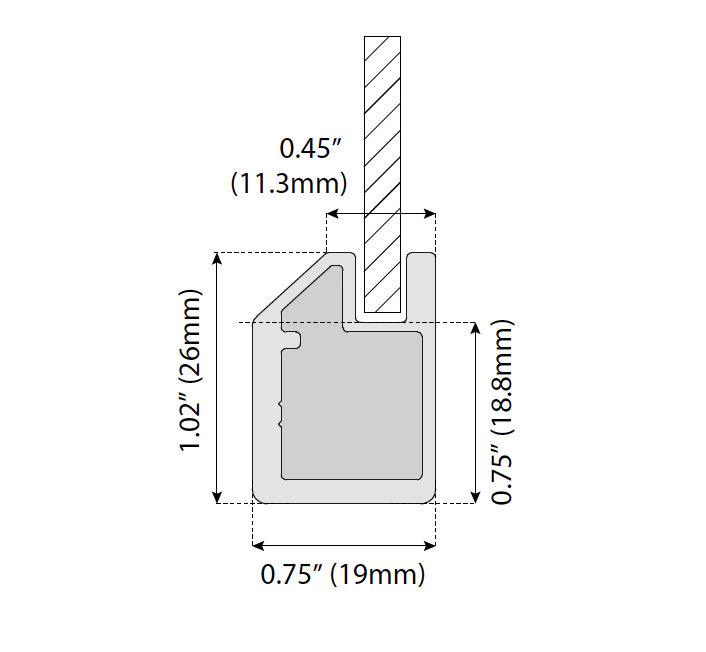 New door style featuring Salice AIR hinges
Hinges are completely concealed in upper and lower door corners
Ideal for transparent glass applications where cabinet interior is visible
Maximum height = 84" (2134mm)
Maximum width = 24" (610mm)
Maximum door weight = 44 lbs (20 kg)
Minimum width =5.5" (139.7mm)
Minimum height = 5.5" (139.7mm)
Maximum square footage = 14 sf
Door thickness = 3/4" (18mm)
4mm (.156")
Handle hole locations must be specified at time of order if insert is tempered glass.